Color Block
Text
Urology
——
We provide complete medical and surgical care for patients with urinary tract disorders.
Text
The urinary tract is the body's drainage system. It creates, stores and removes urine. If a problem develops, it can be uncomfortable and embarrassing, as well as inconvenient. It can also lead to serious health concerns.
If you suffer from urinary tract disorders, you're not alone:
An estimated 34% of adults ages 20 and older have had at least one urinary tract infection or a bladder infection.

Incontinence (leaking urine) affects about 35% of women ages 65 and older and 10% of women under age 65.

20–46% percent of men ages 40–69 report medium-to-complete erectile dysfunction (the inability to get and keep an erection).
Our urologists care for a wide range of urinary tract and urogenital disorders, and no referral is needed. But it might be best to see your primary care doctor first. That way, you can rule out other causes for your medical issue.
Text
The right care makes all the difference
Conditions and treatments
Conditions we care for include:
Incontinence

Kidney and urologic stone disease

Prostate cancer
Kidney cancer
Kidney blockage
Enlarged, noncancerous prostate gland
Erectile dysfunction

Problems urinating
Blockages in one or both tubes that carry urine from the kidneys to the bladder
Cancer of the urinary tract
Our services include:
Minimally invasive surgery (surgery that uses small incisions, sometimes with the aid of a robot)

Cryotherapy (using near-freezing temperatures to treat a medical condition)
Vasectomy (a form of male birth control)
GreenLight PVP prostatectomy (surgery to remove excess prostate tissue)
Penile prosthetics (an implanted tube that allows the penis to become firm)

Before your appointment
Before your appointment, one of our representatives will need some information from you. This will help make sure your visit is as helpful to you as possible. Please be prepared to answer the following:
Do you have a primary care physician (PCP) at The Polyclinic or elsewhere? If yes, did they refer you to us?
If you don't have a PCP, would you like us to set you up with one? That way, you'll have someone to provide ongoing care for all your medical needs.
Have you already received a diagnosis for your condition? If so, what was it? Do you have those medical records?
Have you had imaging or lab work done related to this condition? If so, can you bring those records with you or have them sent to us before your appointment?
Have you received any previous treatments or surgeries related to this issue?
Describe your symptoms, including how long you've been having them. Also, are you currently taking any medications or undergoing treatment for your symptoms? 

Does it matter to you if your urologist is male or female?
Would you like to be seen at our Madison or Northgate clinic?
First Hill Surgery Center
If your doctor suggests surgery, it might be scheduled at First Hill Surgery Center, our outpatient surgery center. It's located in the heart of Seattle's First Hill medical community and is one of the region's largest independent outpatient surgery centers.
A venture between The Polyclinic and Swedish Medical Center, First Hill Surgery Center offers the latest surgical technology in a patient-friendly setting. Procedures offered at this facility include:
Cystoscopy (lets a doctor see inside the urinary tract)
Urethroscopy (lets a doctor see inside the ureters and kidneys)
Kidney stone removal
Stent placement
Removal of lesions on the testicles and scrotum
Contact Us
Call 1-206-860-5474 to schedule an appointment or for more information. Fax forms, patient referrals and other documents to 1-206-860-2373.

Video Component
Why See a Urologist?

[Music]

Joseph Marquez, MD - Urologist: Urinary Issues can range from just simply an impact of quality of life to an actual threat to oneís health and thatís what a Urologist is here to help sort out. If we discover a problem that maybe right now is simply a quality of life issue, we can follow that over time and prevent it from turning into a health issue. If you think thereís a problem with the urinary system, get it checked out; because the same symptoms can be due to many different things and the only way we know what the actual problem is is to be evaluated and many of these problems are benign and fairly simple to fix, but others are more serious and it takes someone to evaluate that to really know whatís behind the problem.
Video Component
No Scalpel No Needle Vasectomy Video

[Music]

Dr. Marquez: One of the great advantages of a no scalpel vasectomy is I think it helps men overcome their concern or fear that the procedure could be painful for uncomfortable at the time. Most men are perfectly comfortable during the procedure and generally afterwards are surprised by how comfortable they are during the procedure.

What the no needle refers to is a special spray gun that can inject the anesthetic through a spray through the skin and around the vas. During the procedure, the no needle anesthetic is the more thorough or more complete anesthetic so that as weíre doing the procedure thereís far more comfort for the man. The approach taken results, again, in less trauma, and therefore faster recovery and more comfort during the procedure.

Iíve been doing no scalpel vasectomies since about 2004. Itís important with the no scalpel technique that the urologist performing it is experienced. I think that some folks think that thereís a way to do a vasectomy thoroughly noninvasively. Some men think that thereís a way to do it with a laser, for example. The no needle no scalpel vasectomy is the least invasive way to do a vasectomy.

[Music]
Text
No-scalpel, no-needle vasectomy with Dr. Marquez
2 min.
Video Component
Enlarged Prostate Video

[Music]

Dr. Marquez: Well one of the problems that can occur with menís prostates is benign enlargement, has nothing to do with cancer itís simply growth that all men experience as they get older. In some cases the prostate will start to close off the channel through which urine passes through. The urologist may recommend a procedure called a greenlight laser. The concept of this greenlight laser is to use a very specialized laser to open up the channel that the prostate is now plugging up. One analogy that I use is this laser takes the channel from more of a one lane highway to an eight lane highway. If one is noticing a change in their urination, whether it be the frequency with which they are going to the restroom, if they are having pain with urination. If you think thereís a problem I would say have a low threshold for talking to your doctor about it. Less and less are people simply accepting these problems as a natural part of aging and thatís a good thing because in fact you know urologists can do something about it.

[Music]


Video Component
Artemis for Prostate Biopsy ñ Dr Joseph Marquez

[Indistinct talking]

Joseph Marquez, MD - Urologist: So Artemis is a prostate biopsy system fundamentally, I mean its actual name is called the Artemis MRI tres fusion system and essentially what that refers to is itís a way of biopsying the prostate by using both MRI images and the traditional ultrasound images. Those images get fused together and put into a computer which we can then load and get a three-dimensional model out of. We can identify targets from the MRI and then using a robot arm that is attached to the biopsy instrument we can specifically target areas within the prostate with a high degree of accuracy. Where this Artemis has completely revolutionized the diagnosis and the follow up of men with prostate cancer is by having an MRI image you actually can see areas of concern that you cannot see by ultrasound. You can specifically target those areas, you can go back to those areas months or years later to specifically see whatís changing in that area and so thatís where thereís a huge difference and ultimately the thought is that by having this technology, one, weíll do fewer unnecessary biopsies, weíll be able to along the diagnostic pathway more clearly identify men who are going to benefit from having a biopsy because the MRI is now this new image modality thatís going to help us with that kind of decision making and then those men that who are gonna get the biopsy, these biopsies are more accurate, theyíre where we want them, and hopefully avoiding unnecessary sampling of areas that have low degree of suspicion and again in the case of men who are on active surveillance protocols for prostate cancer, weíll be able to go back to the specific areas that had previously shown some interest to us, perhaps it showed a little bit of prostate cancer and go right back there and find out whether anything has changed and whether those men can continue to safely stay on active surveillance protocols or if things have changed and we need to go on to treatment we feel confident that weíve gotten that information out of the system.
Card Box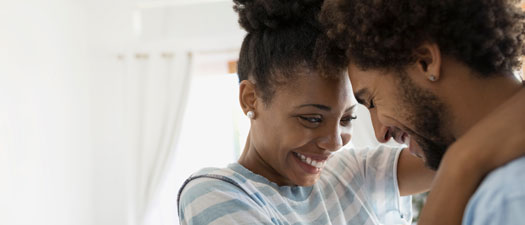 Health and wellness
Looking for ways to feel your best? Check out our wellness library and community events.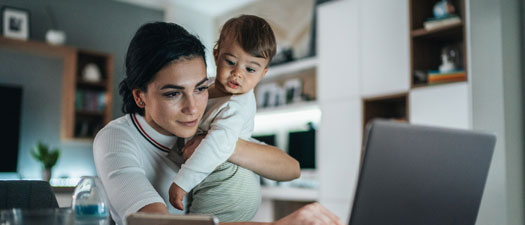 News
Visit this page regularly to find out what's happening at The Polyclinic.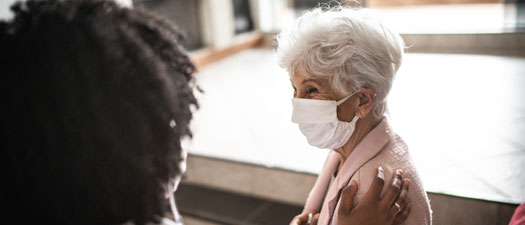 Find a doctor
Search for a Polyclinic doctor or provider by name, specialty or location.