Color Block
Text
MyChart and appointments
——
With MyChart, you can make appointments, get medicine refills and see your test results.
Text
New ways to schedule
MyChart now offers self-scheduling options for a growing list of specialties, including primary care, pediatrics, endocrinology, gastroenterology, urology – with more coming soon. Easily choose the appointment type and time that works for you.
Text
How to make an appointment
If you're a current patient, sign in to your MyChart account to schedule an in-person or virtual appointment. If you're new to The Polyclinic and don't have an account, you can sign up online. If you have questions about MyChart or want help signing up, call 1-425-258-3904.
Text
Current patients
Schedule in-person or virtual care appointment online
using MyChart or call your clinic.
Text
New patients
To make an appointment for primary care, search for a provider and select an appointment and location near you.
Text
Specialty care
To make an appointment for specialty care, look up the department's phone number in our directory.
Text
Getting started with MyChart
Accordion Block v2
There are four ways to sign up for MyChart: 

By letter: Ask your doctor's office to mail you a letter with directions on how to sign up. 
By email or text: Ask your doctor's office to send you a sign-up email or text. 
At the clinic: Ask a Polyclinic team member to help you sign up during your visit.
Online: Visit myhealthchart.com.

After you sign up, MyChart will send you a code. You'll need this code to open your account. Then you'll create your ID and password. You'll use these to sign in to your MyChart account.

When you set up your MyChart account, you'll be asked to give an email address. When you do, MyChart will send you alerts about activity in MyChart. This includes new information added after a doctor visit. You can log in and view that information anytime.  

You can also choose to get alerts by phone. If you have the MyChart mobile app, you can ask MyChart to send alerts by text. 

If you forget your username and password, don't worry. Look under the "Sign in" button on the login screen. There, you'll find links to help you recover your username and password.

If you have questions about signing in or problems accessing MyChart, we're here to help. Call our MyChart Help Desk at 1-425-258-3904 or 1-855-322-6767 toll free.
Text
MyChart features and benefits
Accordion Block v2
MyChart puts a wide range of features at your fingertips. You can:

See your health history, medicines, suggested screenings and tests, scanned documents, X-rays and other images, plus more. 
Download your records and share them with health care professionals at other organizations.
Link medical records from providers outside The Polyclinic to your MyChart record. This helps create a more complete record of your health care history, all in one place.
Save your favorite appointments (type and provider) to make scheduling your next visit easier.
View and edit personal details and update your contact information.

Get care without leaving home using MyChart. All you need is a smartphone or computer.

E-visits

An e-visit is like sending a secure message to your provider. To get started, you'll answer some questions, then send in your answers. Your provider will send you a message in one business day or less. It may include a care plan or follow-up questions.

Video visits

A video visit is a face-to-face visit with your provider. You can use your smartphone or computer.

You can use MyChart to send messages to your health care team. Answers may take up to three business days. Please keep your messages short and to the point. All messages will be added to your medical record.

Note: Do not use MyChart for urgent medical problems. If you have a life-threatening medical emergency, call your doctor or 911 right away.

It typically takes about 48 hours for medical information from doctor visits to show up in your MyChart account. Your doctor may also include a message to help you better understand that information. 

Test results will also be added to your record. It may take up to several weeks to get results for some tests. Tests done before you set up your MyChart account may not show up. You may need to ask your doctor to add those results to your record.

Your MyChart information comes from your Epic electronic health record. If you think information about a doctor visit is wrong, call your doctor's office or ask about it at your next clinic visit.

 

Out of refills for a current medicine? You can ask for a renewal in MyChart. Simply log into your account and choose "refill medications." Then choose the name of your medicine and pharmacy. To send, click "submit."

When you give someone proxy access to your medical record, they can:

View your medical record
Send messages to your doctor and health care team on your behalf  

The following people may be given proxy access: 

Parents or legal guardians of children under age 18 
Adult children or legal guardians of adults 
If you're age 18 or older, you may give another person proxy access

For adult patients, you must:

Complete and sign all forms
Include a photo ID for the patient and the person who will be the proxy 
Include proof of guardianship or medical power of attorney

Proxy access can't be given if the adult patient:

Can't sign legal documents 
Doesn't have a legal guardian or active medical power of attorney

For pediatric patients (children), you must: 

Complete and sign all forms
Include a photo ID 

If you want proxy access but aren't the child's birth or adoptive parent: 

You will need paperwork proving you're the child's legal caregiver. 
Washington State laws say proxy access may be granted for children ages 13 to 17. 
However, the law also limits the type of information that the proxy can view and use. 

For more details, talk to your child's doctor.
Text
For Apple®
Download the MyChart mobile app for iPhone®, iPad® or iPod touch®. 
Card Box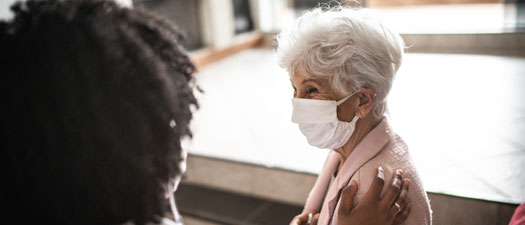 Find a doctor
Search for a Polyclinic doctor or provider by name, specialty or location.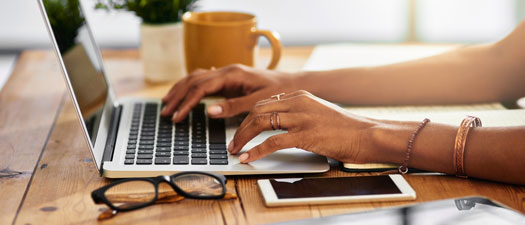 Billing
Our billing department offers high-quality service and help when you need it.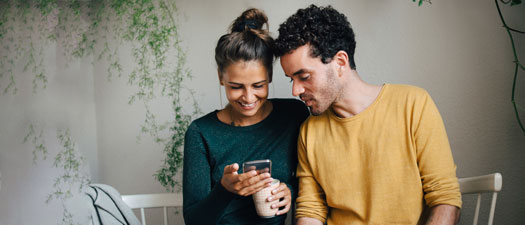 Contact us
Whether you're a new or existing Polyclinic patient, we're here to help if you have questions.