Color Block
Text
Careers
——
Whether you're just starting out or have years of experience, we offer outstanding opportunities for a rewarding career.
Text
There's a reason Polyclinic patients often comment on the professional, friendly and attentive service we offer. Our outstanding health care providers and staff reflect our commitment to quality and personalized health care.
Since opening our doors in 1917, we've become one of the largest multispecialty physician groups in the Seattle area. We have 12 locations and are home to some of the top primary and specialty care doctors and surgeons in the Puget Sound area. 
The Polyclinic is an equal opportunity employer. We do not discriminate on the basis of race, color, religion, sex, age, sexual orientation, marital status, national origin, disability, veteran status or any other classification protected by federal, state or local law.
Video Component
[Music]
Kenita Davis, Practice Management: I think that the overall atmosphere with the clinic is fantastic. We are all here with the same common goal, and that is to take care of our patients. And I think we put our best foot forward in doing so. 

Lee Parkin, Ophthalmology: You know you've got people who perpetuate that culture of caring and synergy. Everybody's got such a positive energy and it makes everybody who comes to The Polyclinic to work, it makes them want to be here. 

Karen Sours, Urology: Something that stands out to me is teamwork. I have some awesome coworkers and I feel they go the extra mile for patients. Shortly after joining The Polyclinic, I was given a cancer diagnosis and I got to see the other side of medicine being a patient versus a worker. And it was very overwhelming and I received tons of support from different professionals within the clinic. Drs. Bradley and Marquez helped me navigate my therapy and I was very grateful for that support. 

Lee Parkin, Ophthalmology: I left for an eleven month stint to try my hand at something outside of Ophthalmology, but my job wasn't as fulfilling as it was here. I thrive off of human interaction so I get a lot of that here. And then it kind of worked out well here. I found out my old position was opening up again and uh definitely jumped on board. 

Kenita Davis, Practice Management: The Polyclinic does set people up for success. You have to make sure you have your own ambition of course, and know where to look. We've become so large that there are vast opportunities for growth here. There are several things that I love most about The Polyclinic. I love the holiday party. There are activities like that that bring employees together and help build morale. And then I also love the day-to-day. We recognize each other, we say hello, we remember like "oh this person works in purchasing" or "how is it in Cardiology today". I think The Polyclinic in one word is awesome. 
Text
Join The Polyclinic
Hear what employees have to say about working at The Polyclinic.
Video Component
[music begins]
Hi, I'm Kim Abson at The Polyclinic I'm the medical director in charge of recruitment and retention. I want to tell you a little bit about The Polyclinic. So we began in the early 1900's and we started with just 6 physicians and those physicians really didn't um act as a group but they just shared overhead. Over the next nearly 100 years The Polyclinic has evolved to what it is today. A group of colleagues that really strive to provide excellent medicine; do an outstanding job at patient satisfaction and now we're nearly 200 physicians, both primary care and medical and surgical sub specialties. We welcome both new and mid-career physicians into our practice with rewarding benefits for each group. New physicians start out with salary guarantees, mentorships, and a work life balance and mid-career physicians can expect financial security, limited to no night call duties and a collegial collaborative environment. Our mission statement is to promote the health of our patients with personalized care and we do that extremely well. Being a physician here at The Polyclinic makes that happen so effortlessly. Come join us.
Text
Practicing medicine at The Polyclinic
Learn about our history, philosophy and reasons to work here.
Accordion Block v2
Our physicians and staff focus on providing the best care for our patients. We're big enough to support your career goals and small enough to really get to know each other. And we're committed to working together and supporting each other. 

Most of our clinics are open Monday through Friday, 7 a.m.–7 p.m., with some weekend work options. We offer full-time, part-time and per diem positions. Let us know what type of schedule you prefer and we'll do our best to find the right fit.

Our goal is to be the clinic of choice for patients and the employer of choice for health care workers. Our many competitive benefits include:

Full health care benefits, including vision and dental
Health savings account contributions
Generous 401(k) matching
Generous paid time off plus paid holidays
Competitive salaries
Employee events throughout the year
Tuition reimbursement
100% transit subsidy

The Polyclinic is located in the heart of Seattle's First Hill Medical Community. Most of our 12 locations are easily accessible by Sound Transit buses, light rail and Sounder trains. 

New to health care or simply need a skills refresher? Our training program is personalized to your needs, helping you feel prepared as you start your new role.

You'll also be trained in Epic, one of the nation's largest, most-used health care information systems. We use it daily to access, organize, store and share patient medical records. This training will help you develop knowledge, skill and confidence in using Epic.

If you're currently enrolled in an accredited medical assistance program, our externships offer valuable real-world experience. We work with several schools and offer externships in a number of Polyclinic departments, including:

Endocrinology
Family medicine
Internal medicine
Ob/gyn
Pediatrics
Our float pool (working in a variety of departments)
Text
Additional information
——
Card Box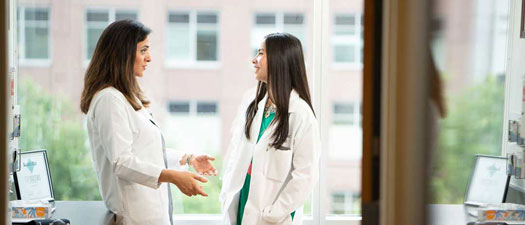 About us
For more than 100 years, we've focused on promoting health through personalized care.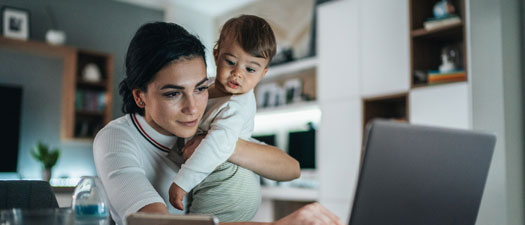 News
Learn more about our people and our efforts to keep you as healthy as possible.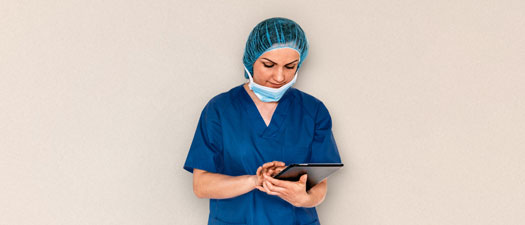 Provider resources
We provide the resources you need to care for patients and be your professional best.