Color Block
Text
About us
——
Our doctors have the power to put you first.
Text
A single doorway to multispecialty care
Since our founding in 1917, The Polyclinic has focused on one mission — promoting the health of our patients through personalized care. We're able to deliver on this because our doctors are in charge. And that gives them the power to put patients first. 
Because of this, we've attracted more than 200 of the area's most respected physicians and advanced practice clinicians. We're also one of the largest multispecialty clinics in the Puget Sound region, with more than 12 locations in greater Seattle. 
From pediatrics, family practice and internal medicine doctors to specialists and surgeons, we offer a single doorway to meeting your health care needs. Our care teams work closely together with one goal in mind — doing what's right for you.
Count on us for:
Primary care focused on prevention, disease management and providing the right care at the right time
Dozens of medical specialties and services focused on prevention, education and treatment
On-site services at several locations, including lab tests and a wide range of imaging services
MyChart, an online tool that lets you see your medical information anytime and helps you better meet your family's health needs 
Text
Our mission
To promote the health of our patients with personalized care.
Text
Our vision
The best place to receive care. The best place to provide care.
Text
Our values
We put the needs of our patients first; treat all patients, visitors and one another with compassion and respect; work as a team to provide quality care and services to patients and customers; and contribute to ongoing improvement and excellence in everything we do.
Video Component
Patient 1: Through the years of going to the Polyclinic, my mother and I both agree that it is more of a family.
Patient 2: I feel like I know so many people and they're always warm and they're always friendly.

Patient 3: I think it's a family atmosphere that they have. It's not just doing a job.

Patient 4: Each doctor I've seen there has been…has just taken the time to develop a personal relationship with me in a very caring way that illustrates their commitment. 

Patient 5: And I love my doctor.

Patient 6: I love my doctor. He's what a doctor should be.

Patient 7: If I could come in with a piece of yellow legal paper that has a whole bunch of questions on it, he doesn't cringe when I start opening up the paper.

Patient 4: And it's not just the doctors. It's also…

Patient 6: The staff there is very helpful.

Patient 3: They're like my second family.

Patient 4: Whether it's a nurse. Whether it's somebody at the front office. They've taken the time to take care of my baby when I've come in for an appointment. 

Patient 8: They make me feel like I'm the only person that they're listening to.

Patient 4: What's amazing is when you come in and you check in…

Patient 6: The receptionist says, "Hi, Jeff. How you doing?"

Patient 1: "Hi, Mary. How are you?"

Patient 5: They know what doctor you're coming to see, they print out your information, and you go directly in there and you just drop it off with the nurse.

Patient 4: Usually they say "Well, it'll just be a couple of minutes before you see the doctor". You usually hear that at hospitals and clinics and you assume that it will probably be a half hour or more.

Patient 5: Then I'm taken back immediately and I'm not in a whole lot of waiting time. 

Patient 4: I came in and sat down and was told, "Yep, it will be a couple of minutes." And it was a couple of minutes.

Patient 2: I usually go to the doctor about two times a month, and so I'm very friendly with my doctor's receptionist. We giggle a lot.

Patient 9: The nurses are really, really funny. I like them. Anyone who would stand there and let me take as many pieces of clothing off as possible before I get on the scale has got to have a great sense of humor. 

Patient 5: And so when I go in to see the doctor, we have a little going in joke now and she won't tell me what I weigh unless it's down a few pounds from my last visit. 

Patient 2: It's just nice to have a friendly face to talk to.

Patient 9: It's one thing to see a doctor happy. But when you see the support staff are equally happy, that says a lot.

Patient 6: It's the whole package there at the Polyclinic. Not just the physicians, but the nursing staff and the administrative staff.

Patient 7: At the Polyclinic, it seems to me that doctors feel they have joined a team of well-respected professionals. 

Patient 2: All my doctors communicate with each other.

Patient 10: And I'm also confident that if I need a second opinion, there will be somebody else there at the Polyclinic to help.

Patient 2: Because The Polyclinic has so many different specialties that if my doctor referred me to a kidney specialist, I can go to a kidney specialist there.

Patient 7: The one doctor will say, "Well, I will go talk to Dr. John about that" or "I will go talk to Dr. Murray about this and see what he has to say, see if he has any ideas about something he could do that would make this better". 

Patient 8: I would never go anywhere else than the Polyclinic. I feel that I am family to them. 

Patient 4: My twin sister delivered two weeks before I did with her first baby as well and her doctor was Dr. Hannon too. We had the same doctor at The Polyclinic. And she needed immediate attention. And the doctor stopped what she was doing and actually took her personally to the hospital, told them to hold on and they needed to find some other care. She took the time to take her while she was getting ready to deliver and wheeled her in the wheelchair to the hospital. When I came to the hospital to see her, because Dr. Hannon has a relationship with me, she gave me a hug and told me that it is gonna be great and that it's gonna be wonderful to welcome my little nephew into the world. And it was heartwarming to know that she was having this amazing care, but also to know that somebody was looking over her and watching her and making sure that she was safe.

Patient 6: I would recommend my doctor any day of the week, any day of the month, any day of the year.

Patient 5: She goes above and beyond.

Patient 9: Having somebody take care of my family and myself, my husband, my siblings, and my parents is a huge relief.

Patient 1: My mother is very special to me. She's one of my best friends. I think that our doctor is doing everything that she can to ensure that my mom will be with me for a very long time. 

Patient 4: To know that you have a place to go where you will be connected as a part of this kind of this larger family or community. 

Patient 3: The people that I can trust my life with as well as my family's

Patient 4: That's an easy decision for me – to call The Polyclinic

Patient 3: I go in there like I'm walking home.

Video Component
[Music]
Narrator: When you're looking for a doctor, trust the Polyclinic. 

Patient 1: My doctor listens to me.

Patient 2: He just listened and he listened.

Patient 3: For as long as it takes me to tell him why I am there.

Patient 4: It just seems like they have the best doctors in town.

Patient 1: My doctor is incredibly knowledgeable.

Patient 5: Well trained.

Patient 6: Professional. 

Patient 7: Trustworthy.

Patient 8: And I like my doctor.

Patient 9: Our whole family goes to the Polyclinic.

Patient 10: My mother.

Patient 5: My husband.

Patient 11: My dad. My sister.

Patient 9: We do love the Polyclinic. 

Patient 6: Do we? 

Patient 9: I do. 

Video Component
Narrator: When you're looking for a doctor, trust the Polyclinic. 
[Music]
Patient: The Polyclinic is just a very family-friendly place to be. One aspect that comes to mind and is most meaningful to me is the birth of our daughter, Eleanor. After you have a daughter in your life, you want the best possible care. I can imagine Eleanor getting older, going through teenage years, or getting ready for college and I imagine her still receiving care from the Polyclinic. And knowing that regardless of what circumstances might come up in our lives, the Polyclinic is the place I can turn. I love the Polyclinic.
Text
Trust The Polyclinic
1 min.
Text
Strong on our own, better together
The Polyclinic and The Everett Clinic joined Optum in 2019. Optum is a nationwide family of doctors dedicated to connecting every aspect of health and health care and making it simpler. Together, we're making health care work better for everyone.
Our partnership with Optum means we're able to expand our services and locations to offer even more services. As we grow, we'll keep on giving you top-quality care, just as we always have.
One of our goals is to serve more patients. And that means we'll keep on working with and accepting a wide range of health plans.
It also means The Polyclinic and The Everett Clinic are working together across the Puget Sound to offer you personalized health care, close to where you live and work. As always, we're here to give you the care and support you need to live your healthiest life.

Text
Additional information
——
Card Box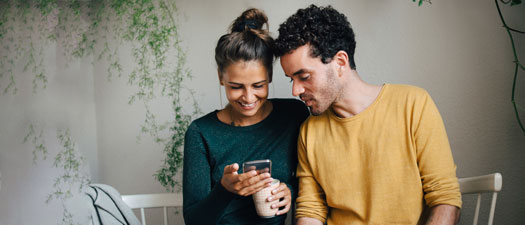 Contact us
Whether you're a new or existing Polyclinic patient, we're here to help if you have questions.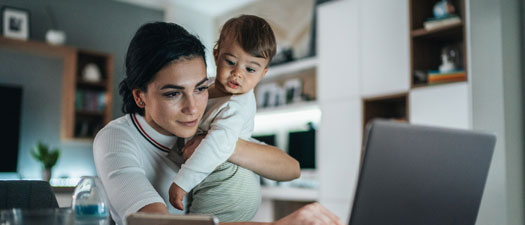 News
Learn more about our people and our efforts to keep you as healthy as possible.
Helpful resources
We make it easy to access your medical information, pay your bill and get the services you need.