Color Block
Text
Breast surgery
——
Whatever your needs, we provide complete, compassionate care and state-of-the-art treatment.
Text
Our breast surgery program focuses solely on diseases of the breast. Our team is led by Dr. F. Ames Smith, Jr., an expert in surgical and nonsurgical treatment of breast problems. Dr. Smith also directs The Polyclinic's Hereditary Cancer Risk Program.
Our services
To help make sure you get the care that's right for you, we offer advanced diagnostic and treatment services of all kinds. These include everything from 3D mammograms and genetic testing to a broad range of cancer treatment options.
The surgeries we do include:
Biopsy (removing abnormal tissue to see if it's cancerous)
Lumpectomy (removing an area of cancerous tissue)
Mastectomy, including:

Nipple sparing (removal of breast tissue, but not the nipple and skin)
Total (entire breast is removed)  
Modified radical (all breast tissue and lymph nodes are removed)

Sentinel node biopsy (removing only the lymph nodes that a tumor might affect)
Oncoplastic surgery (breast cancer surgery combined with plastic surgery)
Contact us
Call 1-206-860-4495 to schedule an appointment or for more information. Fax forms, patient referrals and other documents to 1-206-720-8457.
Text
The benefits of coordinated care
Accordion Block v2
Coordinated, collaborative care sets The Polyclinic apart from many health care providers. 

We offer specialty care in more than 30 areas, as well as on-site diagnostic and treatment services. We also have nutritionists, physical therapists and other medical experts on staff. 

This makes it easy for you to get the care you need, all in one place. It also means you'll benefit from the shared knowledge of our specialists. 

First Hill Surgery Center is The Polyclinic's outpatient surgery center. It's one of the region's largest independent outpatient surgery centers. You can expect superior surgical care in a patient-friendly setting. 

Physicians and surgeons from a number of specialties do surgeries at First Hill. Breast surgeries include tissue biopsies, mastectomy, removing lymph nodes and more.

For your convenience, we offer breast imaging services at several locations, including our new Madison Center clinic. Services include 3D mammography.

Chemotherapy is available at our infusion center, located in our Madison Center clinic. All chairs face large windows, offering beautiful views, privacy and comfort. 

Our caring staff knows that cancer treatment can be tiring, uncomfortable and sometimes painful. They will make every effort to make your visit as comfortable as possible. 
Video Component
Breast Surgery Program Video
[Music]
Dr. F. Ames Smith, Jr: I've been in private practice for 22 years and this was an amazing opportunity to come into the Polyclinic and a large multi-specialty group that is focused on quality that has a systematic approach to breast cancer and I was delighted.
Ashley Stanfield, Breast Cancer Patient: I was lucky enough moving from Canada to discover the Polyclinic. Its something comforting about having all of your doctors in one facility that your chart follows you around so when I had my symptom that I was thought was nothing that turned out to be breast cancer, it was a seamless process of going from one doctor down to the breast imaging center and then over to a breast surgery center to get all of my results without having to wait weeks to see someone. 
Dr. F. Ames Smith, Jr: This is a very, very scary experience for the patients and I recognize that and my passion is to treat each patient like it's me. 
Melanie Rozelle-Trosper, RN: I became a nurse to help patients and to make sure that they're not left hanging or that they feel scared and that they don't know what's going to happen and so I always put myself in their position, even if I'm busy you know it's like I need to get to that patient right now and answer that question for them so that they're not waiting hours to hear back for me. 
Bente Vollan, Breast Cancer Patient: When you have cancer, it's a scary thing and it meant so much to me to come here and to meet Melanie and to have that initial greeting and experience with Dr Smith and his office be so positive I felt enveloped in the process I felt very well taken care of I felt that this was somebody who cared about me and that I could trust. 

Ashley Stanfield, Breast Cancer Patient: We had a lot of questions I mean nobody expects to get breast cancer and so the questions came from not only me they came from my family and it didn't matter who called the office, Melanie was there to answer our questions. 
Dr. F. Ames Smith, Jr: The tumor board is very vital with our management of breast cancer just because it allows us to have input from multiple treating doctors and with breast cancer management there are a number of different physicians that actually treat and so the ability to come together as a group and as a team to form consensus and build a treatment plan is very advantageous. 
Ashley Stanfield, Breast Cancer Patient: When you first get diagnosed with cancer this is new territory you don't know what to expect and I really do feel Dr. Smith and Melanie served as my patient guides through all of this. There's no way to measure how much comfort they gave me during that time. Just no way to measure.
Bente Vollan, Breast Cancer Patient: I have been so grateful to the people that I have met in my treatment along the way and it's made all the difference in helping me feel confident and positive and optimistic about the outcome and just grateful. 

[Music]
Dr. F. Ames Smith, Jr: The great thing about breast cancer management is that we're making huge progress and we really are discovering things earlier we are treating things better we are getting exceptional results our job is to take exceptional care of every patient and we will be there for them and help them through every step of the journey. 
Text
Breast surgery program
4 min.
Video Component
VIDEO: Breast Cancer Care at The Polyclinic by KING 5 News
[Music]

Male Reporter: Welcome back to the show from EMP, and there is something you just have to see, I don't know if you caught this earlier today but blue skies, sunshine, a reminder that summer is what 7, 8 months away. This week marks the end of breast cancer awareness month but it is something that requires year round attention. Imagine coming down with a disease at the young age of 30. Well, Kim Holcomb met a woman from Tumwater faced with a very difficult decision. 

Kim Holcomb: When Linnea Rothenmaier looked long and hard at her family history, her future dramatically changed. 

Linnea Rothenmaier: It was huge. And being so young I really feel like it affected a lot of my life choices. 

Kim Holcomb: Linnea's past revealed she was at high risk for developing breast cancer. 

Linnea Rothenmaier: Well my mom and my sister have both had it. My aunt had it. Um, and they all had it under 35. 

Kim Holcomb: Was Linnea next? A blood sample would determine if she had inherited a mutated gene that put her at high risk for breast cancer. Linnea tested positive. It's a genetic screening offered at The Polyclinic by doctors including Ames Smith.

Dr. Ames Smith: So the goal is to appropriately screen our patient population, to look appropriately for that mutation, and if we identify it, to give them options of what to do.

Kim Holcomb: At the time, Linnea wasn't sure what steps she wanted to take. Then, she watched her pregnant sister battle breast cancer. 

Linnea Rothenmaier: She's recovered, but it was a really hard time. It was just awful. Um, and I think everybody in my family agrees, you know? Nobody wants to repeat that. 

Kim Holcomb: Back when Linnea started looking at her options, she did her research and found that the team at The Polyclinic offered the best game plan possible. 

Dr. Ames Smith: Every woman's different, you know, it's customized for each specific patient. 

Kim Holcomb: Some high risk women opt for frequent mammograms and MRI's to catch breast cancer early. Linnea decided to have a preventative surgery- a double mastectomy to remove her breasts. 

Linnea Rothenmaier: This was the choice that felt like I had some control and some empowerment about.

Dr. Ames Smith: And that effectively lowers her risk for breast cancer at least 90 percent.

Kim Holcomb: Linnea is continuing her care at The Polyclinic and her breast reconstruction is underway. She's already back at the Valley Athletic Club in Tumwater teaching Pilates and yoga classes. Her future now, looks cancer free. 

Linnea Rothenmaier: I mean it kind of hovered over my head like a black cloud and- and it's gone. I feel incredibly lucky, yeah. 

Male Reporter: Linnea shares her story on her website and her blog we'll link you over to that from our website as well as a way to get in touch with the doctors at The Polyclinic.

Text
Breast cancer care at The Polyclinic
3 min.
Card Box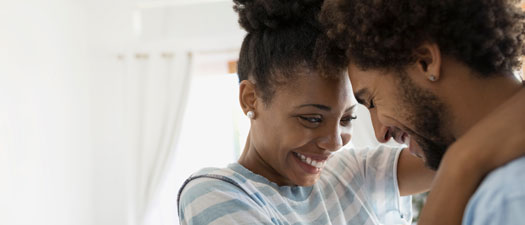 Health and wellness
Looking for ways to feel your best? Check out our wellness library and community events.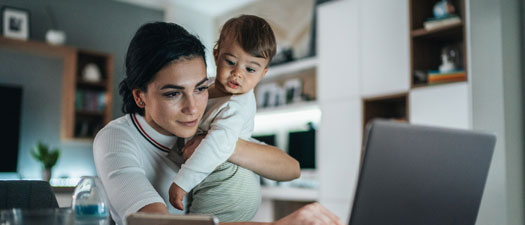 News
Visit this page regularly to find out what's happening at The Polyclinic.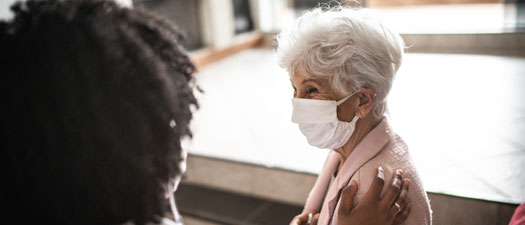 Find a doctor
Search for a Polyclinic doctor or provider by name, specialty or location.