Color Block
Text
Gastroenterology
——
We provide state-of-the-art care for people with digestive disorders.
Text
The digestive system is the engine that supports the body. It absorbs food and delivers needed nutrients. But it's also a source of problems for 60 to 70 million Americans. If you're one of them, the experts in our gastroenterology (GI) department are here to help. 
Gastroenterologists specialize in diagnosing and treating digestive disorders from the simple to the complex. All of the gastroenterologists at The Polyclinic are board certified and highly trained. 
Areas of focus
Our GI doctors diagnose and treat a wide range of digestive disorders, including those of the:
Stomach (ulcers, upset stomach, pain)
Small intestine (malnutrition, sensitivity to gluten)
Colon (rectal bleeding, diarrhea, inflammatory bowel disease)
Liver (diseases caused by viruses, drugs, alcohol or cancer) 
Biliary tract (gallstones, yellow skin and eyes)
Pancreas (inflammation)
Esophagus (acid reflux, problems swallowing)
The Polyclinic GI team performs screening and diagnostic procedures in our Endoscopy Center at Polyclinic Broadway.
Contact us
Call 1-206-860-4544 to schedule an appointment or for more information. Fax forms, patient referrals and other documents to 1-206-860-5459.
Text
Screening and diagnostic tests
Accordion Block v2
A colonoscopy is the best way to screen for colon cancer. It detects changes in the large intestine and rectum. If abnormal tissue or polyps are found, your doctor will remove them during the colonoscopy. 

ERCP is a test helps identify problems of the pancreas, gallbladder and bile ducts. 

This test may be done if you have acid reflux, heartburn or other symptoms of GERD (gastrointestinal reflux disorder). It measures the acidity of the esophagus, which connects the throat to the stomach. No catheter is used during this test. 

Test findings will help your doctor assess your symptoms and decide on the best treatment for you. 
Video Component
Colonoscopy at the Polyclinic
[Music]

Craig Pepin, MD - Gastroenterology: Hi, I'm Dr. Craig Pepin. I'm a Gastroenterologist at the Polyclinic and I've been in practice since 2002. I have the great pleasure of working with six other board-certified Gastroenterologists as well as an amazing, well-trained staff at the Polyclinic Endoscopy center. Much of our practice involves the performance of colonoscopy for our patients. We love colonoscopies. Yet we understand many patients don't love colonoscopy and many patients delay scheduling their exams due to inconvenience, fear, cost, and embarrassment. To educate our patients, we'd like to share some facts as well as some myths and misconceptions about colonoscopy so you can learn to love colonoscopy too – or at least schedule an exam when your time is due.

True or False #1 – Colonoscopies are covered by insurance - True! 

Stephen Rulyak, MD – Gastroenterology: As part of the Affordable Care Act, and required by the state of Washington, screening colonoscopies are covered as a preventative care benefit. Just like a physical or a Mammogram. Some patients may have out of pocket expenses if polyps are found and removed so please do check with your insurance company. However, for most patients there are no out of pocket costs at all. 

True or False #2 – The prep is worse than the test itself - True!

Peggy Headstrom, MD - Gastroenterology: No one likes the thought of drinking liquid laxatives and spending a lot of time in the bathroom, but you'll be asked to do that, usually the day before your exam. The truth is the better you are at making sure your colon is sparkling clean, the better we can see your colon, detect polyps, and remove them. We also have smaller volume preparations that may be an option for you. Bottoms up.

True or False #3 – Colonoscopy takes too much time – False!

Justin Goodman, MD - Gastroenterology: The colonoscopy test itself takes only about 30 minutes. You can expect to spend about two hours total here at the office as we prepare you for the exam and provide you with a sedative that will keep you relaxed and comfortable throughout the test itself and then let you recover for a little while before you go home. It's true that colonoscopy does require a little bit of advanced planning and a commitment of some time, but when you think that it can prevent colon cancer and potentially save your life it's clearly worth the effort.

True or False #4 – Anyone can perform colonoscopy – False!

Peggy Headstrom, MD : Because we perform thousands of Colonoscopy every year, we're very good at it. We offer excellent quality and earn top marks to prove it. 

[On screen text]

Quality and Excellence

The Polyclinic gastroenterologists' adenoma polyp detection rates (ADR) consistently exceed national quality standards.*

*Established by the GI Quality Improvement Consortium

We also provide patients with an exceptional patient experience from quick and easy direct scheduling to your arrival and care on the day of your colonoscopy. We're here to make this experience as easy and pleasant as possible.

True or False #5 – Colonoscopy is the best way to detect and prevent colon cancer – True!

Craig Pepin, MD - Gastroenterology: Colonoscopy is often referred to as the gold standard and for good reason. No other diagnostic test can both screen for and prevent cancer. By identifying the small growths, or polyps, in your large intestine that can eventually turn into cancer and removing them on the spot, colonoscopy is one of the most impressive cancer tests yet.

[On screen text]

The American College of Gastroenterology recommends colonoscopy as the preferred cancer prevention strategy. 

Text
Facts, fears and misconceptions
3 min.
Video Component
Patient Testimonial: Cynthia's Story
[Music]

My family and I have been receiving care at Polyclinic for a number of years and the care has always been fabulous, and so I wanted to take this opportunity to try and give something back. A small something, you know we talked about many things these days um openly, but one of the things we don't talk much about still are colonoscopies and that's what I want to talk about today, and the best way to do that is to tell you my story and the story of my family. When I was about 39 I had an unusual symptom and I went to my doctor and she said it's probably nothing but why don't you go in and have it checked. So the next day I went into the colonoscopy center and they wrapped me in warm blankets and gave me a mild sedative and the next thing I knew I was in the recovery chair and the doctor was telling me that he had removed a small polyp from my colon and I found out that in the tip of that polyp was cancer. It was pretty shocking, um he said there was nothing further for me to do but get regular check-ups and that I should let my sisters and brothers know about what I had experienced. I did and both my sisters immediately had colonoscopies and they had polyps but no cancer and they've been checked regularly ever since then. My brother felt that he was too young and too healthy and too lean and too fit to have a colonoscopy. He had no symptoms and he felt the same way when he was 50 and his doctor suggested it was time, because 50 is the age where they suggest you, everybody should have a colonoscopy. My brother said no, I don't need one. I'm not having any symptoms. When he was in his early sixties he had a few symptoms but he self-diagnosed and said no he didn't need a colonoscopy. Now my brother is 64 and he's been diagnosed with stage 4 colon cancer. It's metastasized to his liver. He's had a foot of his colon removed and half of his liver, he's undergone extensive radiation and chemotherapy and they're trying to save his life and he wanted me to share his story and mine because we feel strongly that, um colonoscopies are well worth everyone's good health. I get checked regularly, I go to Polyclinic. I have had many colonoscopies here, they treat you so well. It's such an easy thing to do, it's relaxed, it's quick, it's usually covered fully by insurance. It's pain free and if it prevents colon cancer it might just save your life.  

Text
Patient testimonial: Cynthia's story
3 min.
Card Box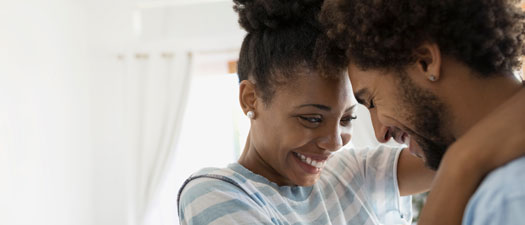 Health and wellness
Looking for ways to feel your best? Check out our wellness library and community events.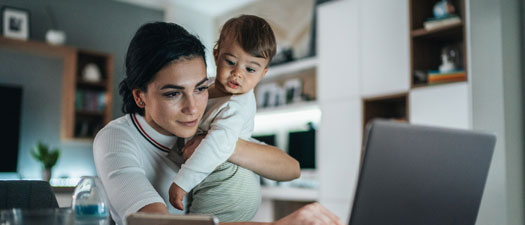 News
Visit this page regularly to find out what's happening at The Polyclinic.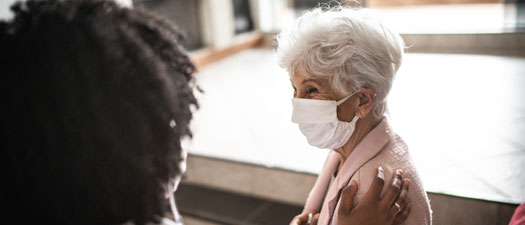 Find a doctor
Search for a Polyclinic doctor or provider by name, specialty or location.