Color Block
Text
Pediatrics
——
We specialize in caring for the unique needs of children from infancy through young adulthood.
Text
As parents, we want the best possible care for our children. The pediatricians at The Polyclinic are some of the most expert children's specialists in the area. They're committed to providing the highest level of care for your child.
Everything we do is designed with children in mind, from our inviting setting to our focus on helping every child be as healthy as possible. If your child ever needs specialty care, we'll refer you to the right provider and coordinate all care.
Our services include:
Newborn care
General and high-risk pediatric care
Care for childhood diseases
Cross-cultural medicine (care in keeping with patients' social and cultural values)
Developmental care (help with behavioral or learning challenges)
Teen health
Sports physicals
All of our pediatricians are board certified. Many have been voted by their colleagues to the Top Doctors list in Seattle Magazine and Seattle Metropolitan. 
This symptom checker is designed to help you determine if your child needs to see a doctor. If you have any questions about the guidance it offers, call your pediatrician.* 
Appointments
To make an appointment or for more information, call Madison Center at 1-206-292-2249.
Text
Breastfeeding education and support
Accordion Block v2
We urge all new mothers to breastfeed unless a health condition prevents it. This is in keeping with the guidelines of many respected health organizations. These include the American Academy of Pediatrics and the American College of Obstetricians and Gynecologists.

We recommend: 

Breastfeeding only for the baby's first six months 
Continued breastfeeding up to the baby's first birthday while introducing new foods
Breastfeeding after the first birthday as long as you and your baby would like

Breastfeeding provides many short- and long-term benefits:

Excellent nutrition for your baby
Development of your baby's digestive and immune systems
Special bonding time for mom and baby
Reduced risk of childhood diseases such as asthma, ear and stomach infections, as well as chronic conditions such as obesity and diabetes 
Positive impact on the mother's health, including reduced risk of type 2 diabetes and breast and ovarian cancer

Despite its benefits, breastfeeding can be challenging. It takes time to learn how to nurse and figure out what's best for you and your baby. The certified lactation educators at our offices can help. They're health care professionals who specialize in breastfeeding. 

Services include:

Feeding observation and guidance to help you feel confident and comfortable
Addressing challenges such as nipple pain and infection, problems latching onto the breast, slow weight gain and jaundice
Learning tools and techniques to help you make the most of breastfeeding, and nutrition tips for mom and baby
Tracking infant weight using a specialized infant scale

The first visit usually takes an hour. Shorter follow-up visits are available as needed. To schedule a lactation support visit, please contact one of our physician lactation educators.
Accordion Block v2
Boys are born with a small piece of skin (foreskin) covering the head of the penis. Circumcision is a minor procedure to remove that skin.

Dr. Richard Cuddihy and Dr. Jessica Ivers perform newborn circumcisions for new and existing Polyclinic pediatric patients and by referral.  

Circumcisions are done in a procedure room in our pediatrics office. You can schedule this in-office visit after your baby is born. Before the procedure starts, you'll be told what it involves. We'll also give you information about how to care for your baby afterward.

Circumcisions are best done soon after mom and baby are sent home from the hospital. Dr. Ivers prefers infants to be four weeks or younger. But she will do them for infants eight weeks and younger if the child is healthy and there are no reasons to avoid circumcision.

Dr. Ivers uses a common technique for circumcision called Plastibell. It involves placing a plastic ring over the head of the penis. The ring stays on the penis until the foreskin falls off naturally, usually in seven to 10 days. 

Why this technique?
The Plastibell method offers excellent visibility of the penis during the procedure. This helps make sure that just the right amount of skin is removed every time. Dr. Ivers has trained on this technique and has done hundreds of them since 2014. 

Dr. Ivers uses proven ways to control pain, including lidocaine to numb the base of the penis. Also, the baby will be fed sugar water, which is soothing.

All infants are swaddled during the procedure. You are encouraged to stay with your child to provide support. Your baby might be fussy or sleepy for 24 hours after the procedure. This is normal. 

Reasons to have your baby circumcised include:

Lower chances of urinary tract infection as an infant 
Decreased risk of sexually transmitted infection as an adult

Circumcision is endorsed the American Academy of Pediatrics and recommended by the Centers for Disease Control and Prevention (CDC). Some people have cultural and personal preferences regarding male circumcision.

Reasons to avoid circumcision:

Your pediatrician or primary care doctor has suggested the penis is abnormal and needs to be seen by a specialist.
Your child did not receive injected vitamin K at birth.
There is a family history of a bleeding disorder.
A close relative had excessive bleeding with circumcision.

Circumcision is a safe procedure, but complications can occur. The most important one is bleeding. If your baby has a lot bleeding after being circumcised, apply pressure to the area. Then call 911 or take the baby to the nearest emergency room. 

The risk of bleeding is minimal after the first 12 hours.
Accordion Block v2
Tongue-tie is a problem that is present at birth. It means the band of tissue on the floor of the mouth (the frenulum) that attaches to the tongue is short and tight. When this happens, the tongue doesn't move normally. 

This can make it difficult for the baby to breastfeed. It can also be painful for the mother. In addition, tongue-tie can affect eating, swallowing, speaking and mouth care. Your doctor will usually be able to identify tongue-tie at birth. 

Signs of tongue-tie include:

Difficulty lifting the tongue or moving it side to side
Difficulty sticking the tongue out
A tongue that looks notched or heart shaped when extended

It's not clear what causes tongue-tie, though it can run in families. Tongue-tie happens in up to 10% of newborns. It occurs more often in boys.

Tongue-tie doesn't always need treatment and sometimes gets better on its own. Your doctor will determine how severe the condition is and if it might impact breastfeeding. He or she will let you know if treatment is needed. 

If your doctor recommends treatment, a simple surgery called a frenotomy is usually done. Sterile scissors are used to snip the frenulum free from the bottom of the mouth. Several Polyclinic pediatricians do this in our department's procedure room. 

The procedure is quick and relatively painless because there are few nerve endings or blood vessels in the frenulum. There is typically little if any blood (maybe a drop or two). Usually the baby can breastfeed immediately afterward.

Complications from frenotomy are rare. Your doctor will tell you how to care for your baby afterward. This includes contacting the office if you notice a lot of bleeding in the days after the procedure.
Card Box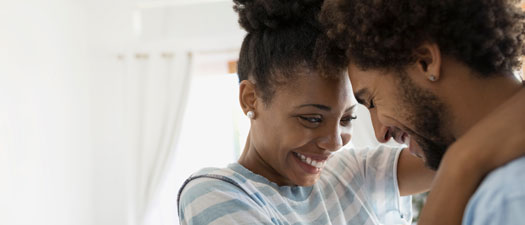 Health and wellness
Looking for ways to feel your best? Check out our wellness library and community events.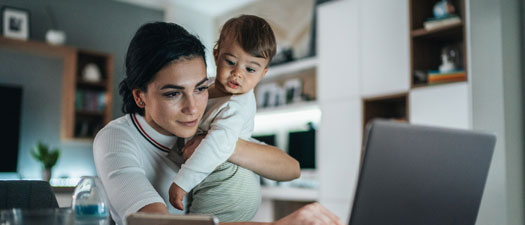 News
Visit this page regularly to find out what's happening at The Polyclinic.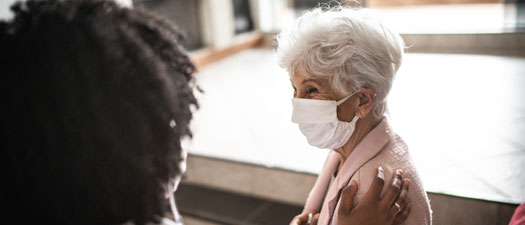 Find a doctor
Search for a Polyclinic doctor or provider by name, specialty or location.
Text
*The American Academy of Pediatrics does not endorse the healthychildren.org website, nor are they affiliated with The Everett Clinic.