Text
Everyone ages 6 months and older should get a flu shot every year. Other ways to help protect yourself and your loved ones include:
Washing your hands often
Covering your cough
Staying home if you are sick
For more information, visit:
Text
Flu shot clinics will open October 4, 2021.

Please call 1-206-320-6696 to schedule your appointment.
Accordion Block v2
Yes! There are no contraindications to receiving both flu vaccine and COVID vaccine at the same time!

It is usually okay to get the flu vaccine if you have a mild illness.  If symptoms are more severe, for example you are having a high fever, you should delay until you feel better.

Antibiotics do not affect the effectiveness (or immune response) of the flu vaccine.  (See above).

Yes!  It is safe and recommended.  When more people get vaccinated, less flu can spread through the community.  Although one study found that women vaccinated with the pandemic H1N1 flu vaccine who had also been vaccinated the prior season with an H1N1 flu vaccine had an increased risk of miscarriage in the 28 days after vaccination.  Earlier studies have not found a link between a single flu vaccination and miscarriage and there is ongoing research.  At this time recommendations about getting the flu shot while pregnant have not changed.  We have preservative free vaccination available.  Pregnant and postpartum women are at higher risk for severe illness and complications from influenza, and vaccination helps protect women during and after pregnancy.  It also helps protect the developing baby during pregnancy and for several months after the baby is born.  If you have questions about your individual situation you should talk with your OB.  

Yes.  Children with asthma should get the flu vaccine every year.  It can help prevent asthma exacerbations and serious respiratory complications from the flu.  

Influenza is a serious disease that can lead to hospitalization and even death.  Every flu season is unique and can affect people differently.  

Everyone with influenza, even if a mild case, spreads the virus to others. Even healthy people can get very sick from the flu and spread it to others.  An annual flu vaccine is the best way to reduce the chances that you will get seasonal flu and spread it to others.  

Children aged 6 months to 8 years, who have never been vaccinated against influenza or for whom vaccination history is unknown, should receive a second dose at least 28 days after the first dose.  After the first year, children only need one flu vaccine per year.  

All of our supplies including band aids and gloves as well as our flu vaccine are all latex free.

Persons with a history of egg allergy who can eat lightly cooked eggs or eggs baked into food or whose only reaction is hives and have tolerated the flu vaccine in the past can receive flu vaccine.  

If you are someone with more serious reactions to eggs such as anaphylaxis, cardiovascular reactions, or anything requiring an epi-pen you may still be able to get a flu vaccine.  

  If you are 18 or older we have egg free FluBlok available.  If you are 17 or under we request you get your vaccine in the pediatric department or with an allergist so you can be monitored for 30 minutes.  Reaction is very rare, but can occur.  

Fluzone High-Dose vaccine contains four times the amount of antigen than the regular flu shot.  It is intended to create a stronger immune response in the person getting the vaccine.  

Aging decreases the body's ability to have a good immune response after getting influenza vaccine so this is available for adults 65 and older with the goal of providing better protection against the flu. 

One study showed it to be up to 24% more effective and many studies have shown increased antibody response.  There have also been higher reports of some adverse events such as pain, redness at the injection site, headache, muscles aches and malaise. 

Therefore, it is not recommended for those who have had severe eactions to flu vaccine and the Polyclinic and the CDC do not have recommend one vaccine over another for those over 65.  If you have questions about your individual situation, talk with your primary care provider.

This season we will not be providing FluMist at the Polyclinic.  As a clinic, our providers have made the decision to wait until new studies on the effectiveness of FluMist have been published.  

Not all types of mercury are the same.  Thimerosol is an ethyl mercury-based preservative.  Unlike mercury in some kinds of fish, Thimerosol leaves the body very quickly.  It has been used in vaccines since the 1930s and scientists have found it to be very safe. 

In fact, they use it to prevent bacteria from growing in vaccines, which could make you very sick.  Numerous studies have been done which show no link between Thimerosol and autism.  

an A/Wisconsin/588/2019 (H1N1) pdm09-like virus
an A/Cambodia/e0826360/2020 (H3N2)-like virus
a B/Washington/02/2019- like virus (B/Victoria lineage)
a B/Phuket/3073/2013-like virus (B/Yamagata lineage)

Everyone 6 months and older should get a flu shot, according to the CDC.

It's especially important that certain people get a flu shot: 

Women who are pregnant
Children younger than 5, but especially children younger than 2 years old
People 50 years of age and older
People of any age with certain long-term medical problems
People who live in nursing homes or other places where they get long-term care for medical problems 
People who live with or care for people who have a higher chance of having other health problems because of the flu. They include:

Health care workers
Family members, roommates
Daycare workers or babysitters for children less than 6 months of age (these children are too young to be vaccinated)

If you have a child who is less than 6 months old, talk to your child's doctor. The flu vaccine is not approved for children under 6 months.

Talk to your doctor first, if you: 

Have had a severe reaction to a flu shot 
Have had Guillain-Barré syndrome (GBS) within six weeks of getting a flu shot
Have been sick with a fever (you should wait until you get better before getting a flu shot)

Flu clinics are open every October. To get your flu shot after October, contact your primary care provider or visit an urgent care walk-in clinic. 

There are many different flu viruses. The flu vaccine protects against the viruses that research suggests will be most common. 

Currently, you can get a flu shot that protects against four viruses. It protects against two influenza A viruses and two influenza B viruses. The Polyclinic offers these flu shots to anyone age 6 months and older.

The Polyclinic will also offer Flublok® for people 65 years and older. Flublok is a vaccine designed to help the body better protect itself from the flu.

Most adults and children who get the flu should simply stay home, get plenty of rest and drink lots of fluids. Most likely, you don't need to see a doctor or health care provider if:

You're age 5 to 65 years
You have no long-term or ongoing medical problem (for example, heart disease, diabetes, kidney disease)
Your fever has lasted less than four days
You're not having difficulty breathing
You have no mental confusion or difficulty thinking
Your skin color is normal
You're not dizzy
You're not vomiting

See a doctor or health care provider if you have any of these problems:

Fever greater than 100.4 degrees that's lasted more than four days (fevers may come and go)
Fever that went away but has returned two or more days later
Coughing up blood
Rattling chest sounds when taking a deep breath
Fainting spells, dizziness or severe dry mouth
Going to the bathroom (peeing) less (or babies have less than three wet diapers every 24 hours) 
People younger than age 5 or older than age 65
People with a long-term medical problem (like diabetes, COPD, heart failure, cancer, etc.) 
People who have a higher chance of developing other medical problems if they have the flu (called "complications")

If you are pregnant and have flu symptoms, see a doctor right away. Don't wait to make an appointment at an OB office.

Call your doctor's office and ask to speak with a nurse. They can help you figure out what's best for you. They can make an appointment with your doctor or one of their partners who may be able to see you today. Or, they can help you find a walk-in clinic. 

If you leave the house to get medical help, wear a face mask if you have one. A health care provider can tell you if you need flu testing or care. People who are seriously ill may be able to get antiviral drugs. (Antiviral drugs help the body fight viruses.)

Go to an emergency room (ER) if you have any of these medical problems:

Fast breathing or trouble breathing
Pain or pressure in the chest or abdomen (belly)
Bluish or gray skin color
Vomiting that is severe or doesn't stop
Not waking up or not interacting (for example, can't talk, answer questions, nod, etc.)
Sudden dizziness
Unable to talk in full sentences
Confusion
Children who are so grouchy that they don't want to be held

It's simple: Get a flu shot. Also, wash your hands, don't touch your face and stay away from people who are sick. If you do get sick, stay home so you don't pass it on. And always cover your cough.

The Polyclinic will not have the nasal-spray flu vaccine (like FluMist®). But other local clinics or pharmacies may have it.

The viruses in the flu shot are killed. So, you can't get the flu from a flu shot. Some minor side effects of the flu shot are:

Soreness, redness or swelling where the shot was given
Fever (low grade)
Aches

If these problems happen, they begin soon after you get the shot. They usually last one to two days.

Almost all people who get the flu shot have no serious problems from it. Very rarely, a person might have a severe allergic reaction to the shot. (An allergic reaction is when the part of the body that fights viruses makes you sick.)

Most flu vaccines are covered by health insurance. Please speak with your health insurance provider for more information.
Card Box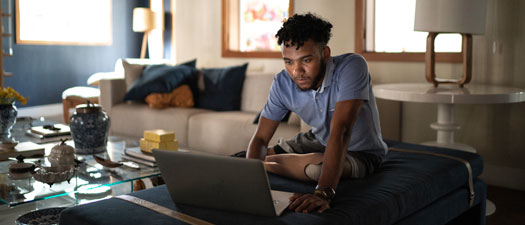 New patient forms
Find forms for new patients to prepare for your visit with us.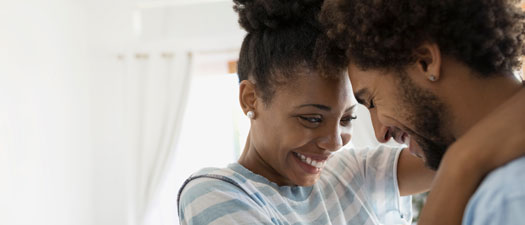 Wellness library
Find helpful articles on a wide range of health and wellness topics.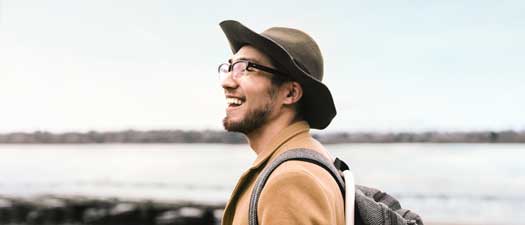 Insurance we accept
Learn about the insurance we accept.